Twenty years ago my parents took a leap of faith and planted 20 acres of Kona coffee with the hope that one day it would grow into something that could support their family and enrich their community. This is our story of how Kona Coffee and Tea came to be.
- Malia
THE BOLTON FAMILY
My Mom & Dad, Jan & Dan Bolton, acquired 154 acres of old cattle ranch land called Waiono Meadows, located on the Kona Coffee Belt.
When not running Bolton Inc. (a construction company), my Dad, Mom,
brother Danny (age 13), sister Kirstina (age 9), me (age 16) and our
extended family, planted the first 20 acres of arabica typica coffee.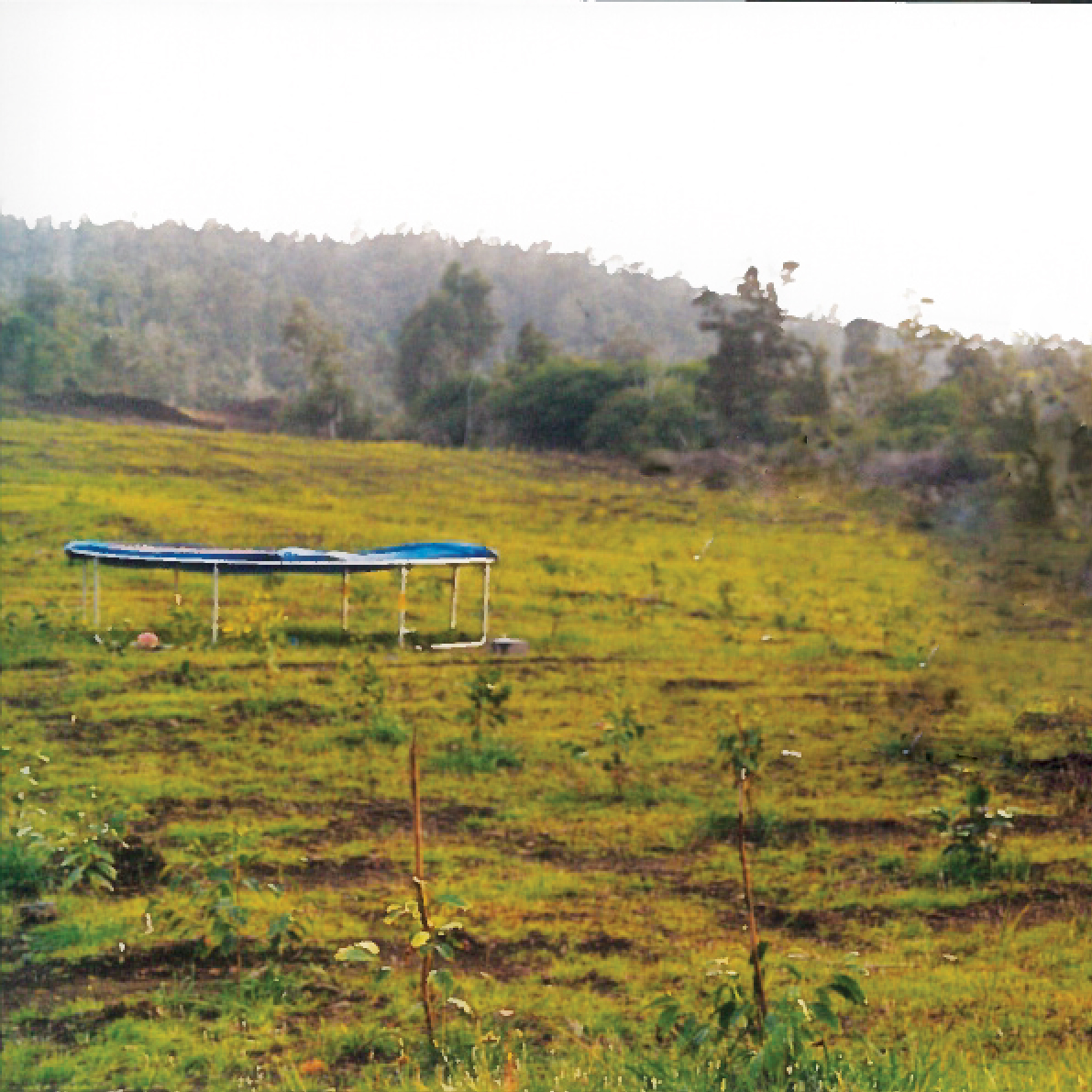 An adjoining 99 acres were added to the farm and a trampoline was put out in the field for us.
Our first coffee cherry ripened, was harvested, and we started roasting.
" When we won 1st place in the Kona Coffee Cultural Festival Cupping Competition, we knew we had something." - Dan
Our first retail shop opened near Honokohau Harbor and only served drip coffee.
I moved home after college in California and on Oahu.
"I'm beyond grateful to my parents for having a vision and not being fearful of the risk. It's amazing to see years of hard work pay off. I'm excited for what's to come." - Malia
We started our own wet and dry mill – now truly becoming a farm-to-cup operation.
1st Place in Gevalia Crown Cupping Competition, among 11 large Kona coffee farms, in blind tasting by professional judges.
Zadie (the first grandchild) was born to Danny and his wife, Zulay.
Pete Licata won the United States Barista Competition while using Kona Coffee & Tea coffee (Pete later won Worlds in 2013).
We got the keys to a location previously held by Starbucks in the Kona Coast Shopping Center on Palani Road.
After one year of renovations, the Palani Road location opened.
"We saw coffee as a way to help preserve the small town that we love and our community has been so supportive." - Jan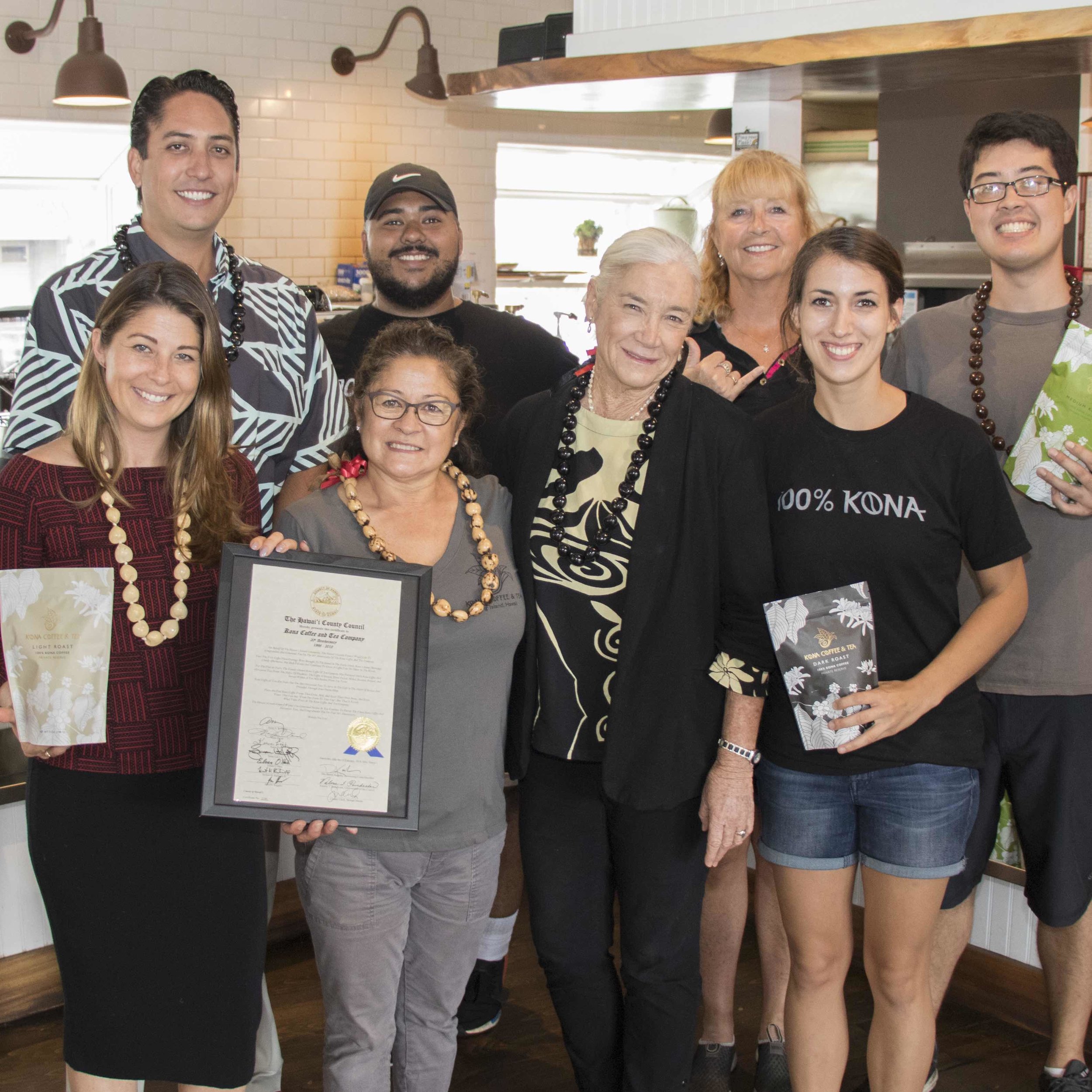 Recognized by the County of Hawaii for 20th anniversary.
So, that's the gist of our Kona Coffee & Tea story. A lot more happened than we have time for here, but we hope you now know a little more about from where and who your coffee comes.
On behalf of the Bolton Family, many thanks to everyone who played a role in the past 20 years and for all the support from our amazing Kona Community and beyond!
CONTRIBUTOR: Malia Bolton
DAILY ROUTINE (OTHER THAN COFFEE): Playing with my dog Bubu
WHERE ARE YOU IN THE BOLTON CLAN? I'm the first born.
I was born and raised in Kona. I guess you could say that the coffee trees and I grew up together on my family's farm. While in High School, I helped plant our first coffee (with a fair bit of complaining). I came home from college during summers to work as a barista at our first café. For the past 12 years I've managed our Farm to Cup operation here in Kona. I feel honored to play a role in cultivating a community around Kona coffee and hope you can taste the Aloha in every sip.